Regardless the kind of information being sought for today, the process almost inevitably involves a quick internet search for links, content, references, and discussion threads all of which are vying for the attention of as many searchers as possible for that specific type of information. Any publisher of information who hopes to stand a chance of even being noticed must write for two main audiences:
1. Those who are searching for his business, products, & services.
2. The search engines which ultimately find his content and bring it to those people.
An effective online press release can accomplish both. The main components of a press release include a headline, a summary, a date-line and lead paragraph, a body, a boiler-plate statement, and contact information. Below is a bit about each in more detail:
Headline
A good headline is not a marketing pitch. It grabs the readers' attention and makes them want to keep reading to learn more. It also contains keywords that people are likely to search for.Search engines have specific headline limits.
Google: 60 characters
Yahoo: 120 characters
PRWeb: 170 characters
It is generally a good idea to write your headline & summary last so as to make sure to include the most important keywords and information from the release.
Format: Title Case. Capitalize every word except for prepositions and articles of three characters or less.
 Summary
A synopsis of the information in the release. Typically follows the headline, providing you the opportunity to briefly describe your business and the information you'll be sharing. Since some distribution points will only display your headline, summary, and a link to your news release, leaving the summary out will limit your release's effectiveness as well as the number of readers who are enticed to click your link to learn more about your business and services.
It is important to announce your company name within the headline, summary, or the first few paragraphs so that your information is immediately linked to your business.
Length: One to four sentences
Format: Title Case
Dateline and Lead Paragraph
The lead paragraph of your press release announces your message, answering the crucial "who, what, when, where, why, and how" questions that your readers should care about. The lead paragraph should be simple, but compelling. It should be brief, light on adjectives, and light on minutiae and details. The purpose here is to grab the reader's attention by simply stating what it is that you are announcing.
The lead should be able to stand on it's own. You should not assume that your reader has read your headline or summary paragraph. Be sure to include important keywords in the headline, summary, and lead paragraph. Add your web address to increase the visibility of your website's name and location. Also include geographical data or a physical address.
Length: Ideally, 25 words or less
Format: City, State, Day, Month, Year – the most important information you want to announce.
Body
Here is where you tell your story. Remember, this is a news story. It should be informative, and written in a neutral and objective tone. It is not an advertisement. Keep sentences and paragraphs short; three to four lines per paragraph.
Length: 300 – 800 words
Format: Can not contain html tags or other formatting (ie. non-standard characters, forced line breaks, tables,…)
Opening Paragraph
Elaborate on who, what, when, where, why, and how.
Center
Add details to support your claim add interest, or reinforce your message. Include quotes from key staff, clients, subject matter experts, statistics, charts, etc…Include links to your website. Carefully check spelling before submitting your release.
Final Paragraph
Restate and summarize your key points. Can also give the reader an opportunity to obtain more information as well as provide product or service details.
Do Not:
-Directly address your audience (ie… as "you")
-Refer to yourself or your company as "I" or "we"
-Use exclamation points or make hyperbolic claims.
-Use capital letters to create emphasis.
-Include an email address in the body. It will likely be flagged as spam.
-Include long lists within your release.
-Create link spam
-Include more than one link per 100 words of your release (this includes anchor text and active URL hyperlinks).
• Boilerplate Statement – The definition of boilerplate content is "a unit of writing that can be used over and over without change." For the purposes of a press release, this could include your "About the Company" section as well as standard copy about any important people, services, or details in your release and things such as financial releases.
• Contact Information – This will provide the media and your readers with a way to contact you. It should include your company name, telephone number, website, and email address.
It is crucial to keep the following principles in mind:
• Start Strong Identify yourself or your company
• Include Pertinent and Timely Information
• Limit the Jargon
• Be Factual
• Pick an Angle
• Write in Active Voice
• Write in a professional style
• Be Economical-Few Words Can Say A lot.
• Avoid Clichés
• Illustrate Your Solution to Their Problem
• Give Yourself Credit
• Use Anchor Text and Features
• Leave them Wanting More
• Proofread
The following are some things to avoid at all costs:
• Weak content or lack of substance
• Hype
• Words such as "you," "we," or "I" outside of a quoted statement.
• Grammatical errors
• All capital letters for emphasis
Every company has plenty of information to share on a regular basis. By keeping clients and potential clients informed, companies can increase their visibility online. There are a variety of press release sites, such as PRWeb available on the internet. Since getting one's message out in a professional manner is so important, one should shop around and go with an established site with a solid track record and many positive and credible testimonials.
———————————————————————————————————————————————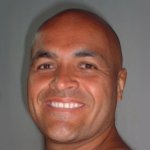 This post was contributed by guest author Leo Urias
Leo Urias is a middle school and High School teacher in Los Angeles. Leo is an avid reader with a passion for travel. Leo is a member of  Omar and Melinda Martin's "My Unfair Advantage MASTERMIND" and is in the process of building an internet marketing business. You can learn more about Leo at Leo-Urias.com.