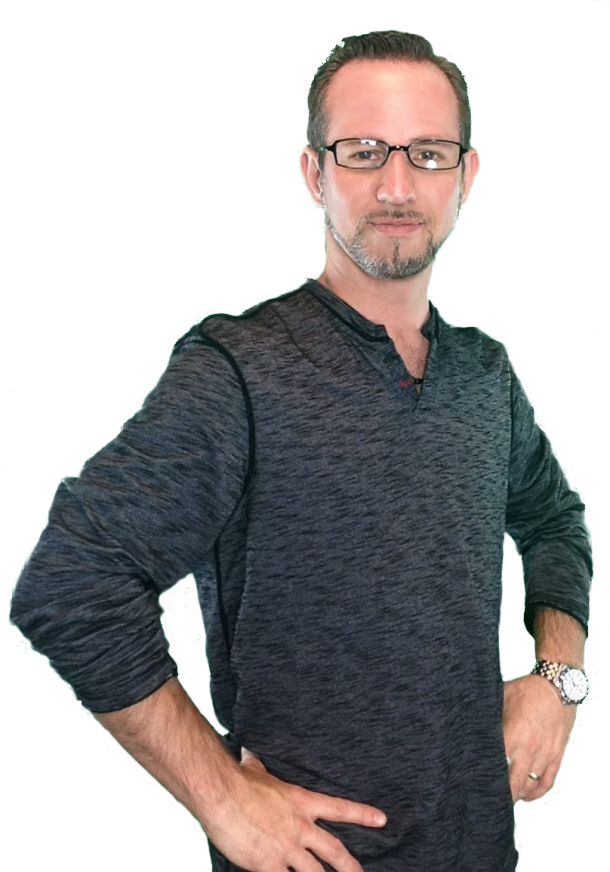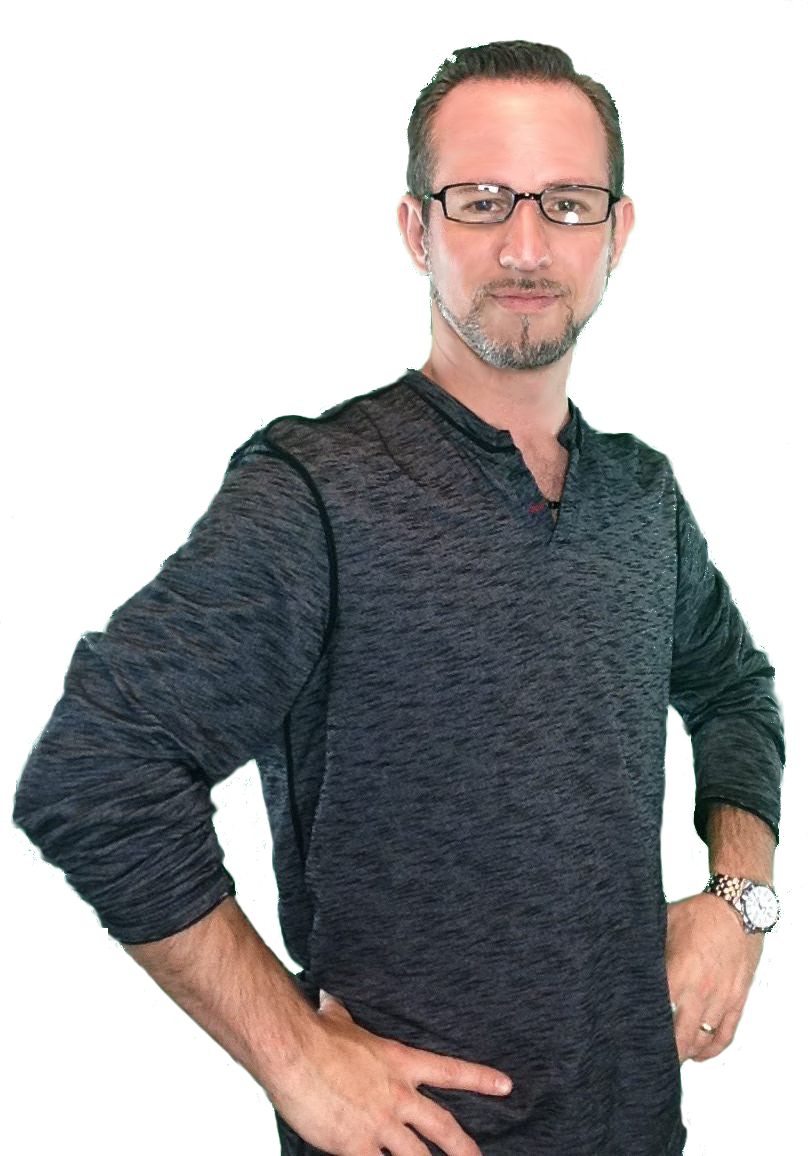 Omar Martin is an online sales expert, author, public speaker, software developer, and information product publisher.
Omar's entrepreneurial nature and determination enabled him to build a powerful internet business right from a spare bedroom in his home. He turned to the web looking for a way to supplement his income back in 2006. With practically no internet experience, (other than checking email) Omar went from zero internet income to $320,000.00 per year in literally 18 months. He and his lovely wife Melinda now operate their seven figure powerhouse marketing company Higher Level Strategies, Inc. right out of their Florida home.
Omar worked many frustrating years as a salesman and later a sales manager, for a company called Hometeam Pest Defense in what he has called an "unappreciative corporate environment." Omar was determined to fire his boss so he worked diligently to build his online business while maintaining his full time job to pay the bills.
After 18 months of hard work and very little sleep, he had steadily built his little side business to over $30k per month. Once he cemented his little "side income" he was able to walk into his boss's office one day and politely say "shove this job up your ass, …sir". Omar had finally attained financial independence and was also able to retire his wife Melinda from her corporate job as well.
Today, Omar takes great pride in his successes and attributes them to blessings from God manifested through good old fashioned elbow grease. Omar has been quoted saying, "None of this was handed to me, I simply changed my slave mentality and worked my ass off… suddenly it appeared."
Clearly it appeared not only for him but also for thousands of his followers and students. Omar has over 40,000 subscribers to his newsletter (at the time this book was written) and thousands upon thousands of customers that have purchased many of his various internet marketing training courses and software products.
Omar Martin's formal education was in medicine. He paid his way through college as a nightclub Disc Jockey (DJ) in New Jersey, then later served as a New York City Paramedic (F.D.N.Y.) for many years and also attended UMDNJ – School of Health Related Professions (The University Of Medicine and Dentistry of NJ – SHRP) where he studied neurology and critical care. He graduated in 1996 and then worked as a PA (physician's assistant) in a Queens NY medical clinic.
Omar would probably be a physician today if it hadn't been for the misfortune of a close college buddy. This colleague was a talented young vascular surgeon who one day slipped and fell on the ice in front of the hospital and ended up breaking both his hands. The surgeon suffered multiple fractures and severe nerve damage and was doomed never to perform surgery again. This young gifted surgeon was now stuck with all his student loan payments from medical school but has to pay them on a teacher's salary. At that moment Omar realized that everything he had could be taken away in an instant so he began his own entrepreneurial search while he continued working as a Paramedic and a PA.
The tragic event of September 11th 2001 was the straw that broke the camel's back for Omar's medical studies and career. He lost his long time friend and partner Paramedic and Police Officer David Lemagne R.I.P. Omar was not on duty that fateful day but after that wake up call he decided to leave medicine and emergency services altogether.
Omar had put his pride and education in his back pocket to start a new life. He moved to Florida and accepted the first job he could. This job was a door to door sales job and the person who interviewed him for that job is now his wife Melinda, obviously Omar was destined to be a "closer" since the day of his sales job interview.
The sales "job" was 100% commission selling coupon books and Pizza Hut gift certificates door to door 10 hours per day 6 days per week. This was a very trying period in his life because he had to learn how to SELL and "make it happen" day in and day out. There was no salary, there was no security, there was no benefits. If you didn't kill you didn't eat. As a self motivated and competitive overachiever, Omar thrived in this environment and went on build huge sales teams of his own.
Omar first mastered the art of cold calling, canvassing and face to face selling and then went on to build a huge sales "team" by training hundreds of sales reps. He and his then fiance' Melinda opened multiple sales offices across 5 states. Eventually he and Melinda decided to settle down in Florida where they had first met and Omar took a sales manager position with Home Team Pest Defense.
It wasn't long till Omar grew frustrated with the corporate environment and politics, and like most families in America at the time, he and his new bride Melinda were in debt up to their eyeballs just struggling to get by as newlyweds trying to start a family of their own.
In late 2006 Omar began building his Internet business while still working full time as a sales manager. His sales experience now combined with the unlimited reach of the Internet quickly gave rise to a six figure business right out of his home office. One day Omar received an email from his on-line mentor John Thornhill, which invited him to subscribe to Mike Filsaime's Marketing Dot Com newsletter. Omar credits that one purchase as "the best damn forty bucks I've ever spent."
Within one month's time his business began to explode. Omar became personal friends with Mike Filsaime who soon invited him to manage his off-line sales operation. Omar and Mike then went on to create a great product that would help hundreds of people get their own internet business started.
As 50/50 partners, Filsaime and Martin also created Higher Level Strategies, Inc. which Omar and Melinda later purchased from Filsaime. HLS is an internet entrepreneur empowerment company whose chief purpose is to provide business owners, entrepreneurs and Internet marketers with the digital tools and knowledge they need to bring their online income to a higher level.
Higher Level Strategies, Inc. is a small company with less than 10 employees. The company has been growing exponentially since it's inception. HLS is quickly becoming a force to be reckoned within the internet marketing community. HLS provides software tools, web design, web video development, and consultation services.
Omar and his wife Melinda run the company from the comfort of their home in Palm Bay Florida and have a virtual staff of approximately 10 employees across the country and overseas, including, web designers, programmers, web video producers, and web traffic experts.
Omar and Melinda Martin (Team Martin) have been called the "dynamic duo" of Internet marketing. They are known as the spearheads of the ethical marketing movement within the I.M. community and they are frequently seen at Internet Marketing events across the country. Omar speaks from stages all over the world on a wide array of Internet marketing topics.
The Martins and Higher Level Strategies, Inc. own well over 60 websites but are best knkown for their flagship product "MyUnfairAdvantage.net" and their exclusive weekly webinars. You may also have heard of popular thier sites like Buzzinar.biz, SpeedyProfitCreator or even IMTrustWorthy.com which is a web service co-owned by the Martins and Dave Nicholson.
Omar and Melinda frequently partake in joint product ventures with well respected marketers like John Thornhill and Dave Nicholson who in addition to business partners are also close friends and mentors to the Martins.
Omar and Melinda are Christians with a love of movies and boxers. They continue living a happy humble life in their Florida home with their "4 legged children", boxer pups Romeo, Juliet and Roxy.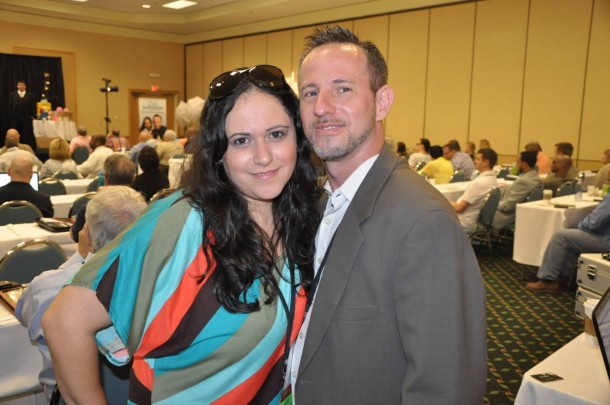 Facebook comments: